About the Center
The Child Abuse Prevention Center is a statewide training, education research and resource center dedicated to strengthening children, families, and communities.
The Child Abuse Prevention Center was founded in 1977 and began as one small organization local to Sacramento County. Since then, it has adopted multiple agencies evolving into a unique blend of agencies each taking a separate approach to child abuse prevention locally and statewide. We prevent child abuse and neglect through four core strategies: Advocacy, Education, Health and Safety.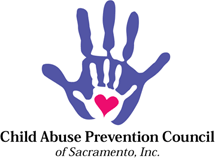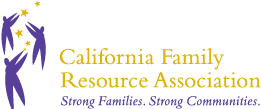 Child Abuse Prevention Council of Sacramento is our founding agency which has led the way in child protection efforts, pioneering successful child abuse prevention programs that have become models for other groups throughout California and the nation.
California Family Resource Association is a statewide membership association representing more than 300 organizations that serve California's children and families. We work collaboratively with our membership to move children and families to the forefront of policymaking in California. Learn more at www.californiafamilyresource.org.
Prevent Child Abuse California is the state agency of national Prevent Child Abuse America. We operate statewide providing home visitation, parenting education and other prevention services directly to children and families throughout the state.
Child Abuse Prevention Political Action Committee 501(c)4 engages in outreach and education targeted at elected officials, government organizations, and the public with an emphasis on the prevention of child abuse and assisting victims of child abuse. During election years, the CAP-PAC conducts interviews and when appropriate, offers a letter of endorsement.